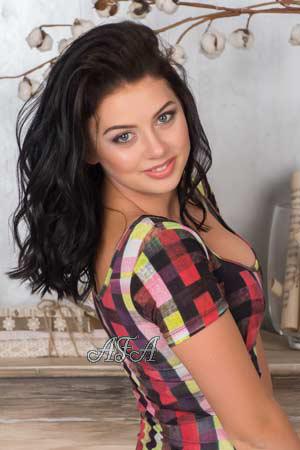 ID: 175729
Anna
Ukraine
City:
Kiev
Age:
23
Zodiac:
Aries
,
Dog
Weight:
132lb, 60kg
Height:
5'8", 173cm
Eye Color:
Blue
Hair Color:
Black
Marital Status:
Single
Children:
None
Religion:
Christian (Orthodox)
Smoker:
No
Drinker:
No
Education:
University
Company:
Private
Job Title:
Photographer
Sports:
Volleyball, Skiing, Bicycling
Hobbies:
Theater, concerts, outdoor activities
English:
fair
Languages:
Russian (native),Ukrainian (good)
Self Description: I am easy-going woman; living a happy life. I'm intellectual, artistic, serious, sensitive, adventurous, simple, earthy, open-minded, playful, spiritual, practical, spontaneous, sometimes stubborn, flirty, quiet, romantic, unconventional, friendly, and responsible. I think I adapt pretty well to most situations that can require different types of behavior. So do not be surprised to find one day a quiet and another day astonishing energy in me! I am kind, caring, and romantic. I love to laugh and try to make people around me happy. I have a witty sense of humor. I love having a good joke to someone who can laugh at themselves and who can bite back. True and loyal, I like people to be honest and open with me.
Comments: I think that one came to this world to be happy and to share life with the people who also wish it. Itís a big gift to adore a special man who is next to me in good and bad, not a step forward, not a step backÖ Just near and holding hands. So count on me, I will put my best intention to become the best wife and so that we can develop fully together. My ideal man? Simple ... I think the only way to maintain a healthy and lasting relationship is with four simple aspects: Love, Respect, Trust and Admiration. These are like the legs of a table, when one fails, everything changes. But with decision is simple to maintain them. So the man who has these concepts and we can have them together, that will be the ideal. Iím looking for someone to have fun with in this roller-coaster experience that is Life.