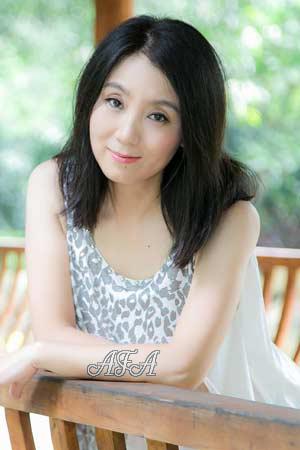 ID: 175700
Hongmei
China
City:
Nanning
Age:
51
Birth Date:
2/19/1967
Zodiac:
Pisces
,
goat
Weight:
110lb, 50kg
Height:
5'2", 157cm
Eye Color:
Black
Hair Color:
Black
Marital Status:
Single
Children:
1 - boy, 25
Religion:
None/Agnostic
Smoker:
No
Drinker:
No
Education:
College
Job Title:
Sports:
Skiing
Hobbies:
Reading, movies, traveling, photographing
English:
poor
Languages:
Chinese (native)
Self Description: Trustful, honest, open-minded, empathetic, loyal, humorous, careful, social, creative, attentive, romantic and loving that is what I really try to be, although I fail sometimes. But I am very much a one-man-woman and I would always be there for you and stand behind my family whatever it takes. The rest of an interesting personality, you can read in our correspondence. I think respect, honesty, trust, fun, openness, dialog and friendship fulfil different needs, which are necessary to make a relationship work. If you also can accept that I am very youthful in my behaving, thinking and human outlook, then I am sure we can have the happy, lovely, fun and romantic family life together as we are meant to have.
Comments: My ideal match is someone who is joyful inside and out,attractive,gentle and responsive to his life partner and willing to be independent minded yet open to compromise when needed. Mainly through, a self-assuredness, gentle, joyful and humorous man who loves life, and loves himself and loves me! Hope is something to never let go of and love is for always!