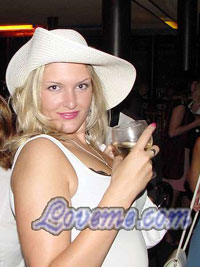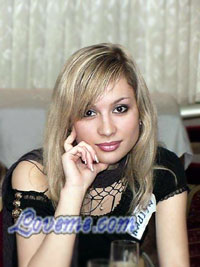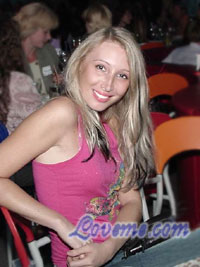 Foreign Affair offers Euro Club Individual Services for specific cities. These cities offer great travel destinations and an amazing selection of women ranging for the classic girl next door to the women that qualify for world class model status. We invite you to meet for the possibility of marriage these beautiful women.
Euro-Club St. Petersburg
Euro-Club V. Novgorod
Euro-Club Nizhny Novgorod
Euro-Club Kazan
Euro-Club Volgograd
Euro-Club Rostov-na-Donu
Euro-Club Tver
AFA's EURO CLUB MEMBERSHIP INCLUDES:
Airport or Train Station Pick-Up
AFA staff will meet you at the airport or train station in your selected city and escort you to the Hotel, check you into your room and familiarize you with the location of the AFA office.
One-on-one Introductions
AFA bilingual staff members will perform up to 3 one-on-one introductions per day at our local office in your selected city. After a short introduction period (up to 15 minutes per intro) you may wish to conclude the interview or you may wish to move to a more casual setting such as a restaurant or coffee shop. The AFA staff member will suggest several locations in the close vicinity. This casual and public setting will provide an atmosphere where the women can feel relaxed and will help to enhance communication. If you should choose the cafe you should be prepared to pick up the check for yourself and your guest. Translators available for additional fees in necessary.
On-going Introductions for 7 days
You will have access to the AFA Women's Catalog in hard-bound edition. You may stop by the office any time during normal business hours (Monday through Saturday, 9:00am till 7:00pm ) and browse through the pages of large glossy photos and read the accompanying profile text.
Fiancee Visa package ($93.45 value, US citizens only)
The Fiancee Visa package is a step-by-step guide designed to help you successfully and correctly complete the paperwork necessary to submit to the INS for your fiancee's visa. It is a must have reference if you are considering taking a spouse from a foreign country.
One month Platinum Membership ($95.00 value)
The Club Members Platinum Membership entitles you access up to 100 ladies addresses from the 1000's of profiles offered on our site over a one month period, including the 100's new profiles which we add each and every week!!
$100 OFF any ONE-TIME attendance at any AFA Romance Social event.
Choose to attend any AFA Romance Social at any worldwide location and receive $100 off the event.
Courtesy Service
Our staff members will be available at the office during normal business hours to answer questions and help with questions you may have regarding women, their city, country or local customs.
New Women Applicants and Profiles
As a Euro Club Member, you will have first choice and daily access to the new applicant profiles as they arrive in our office.
Prices
The 7 day Club Membership is only $795.00.
The 10 Day Club Membership is only $995.00.
The 14 day Club Membership is only $1195.00
IMBRA Compliance
In the eventuality that you file a K1 Finacee Visa application you will want to be assured that your petition and eventual interview comply with IMBRA law. The introduction services that you receive will meet United States Federal Violence Against Women's Act IMBRA section. The US Violence Against Women's Act, International Marriage Brokers Regulation Act section of 2005 requires that all clients wishing to obtain matchmaking services must first complete a voluntary marital and criminal background registration form. This information will be made available to all women to whom you meet prior to any introduction services being preformed and the physical evidence of that compliance will be keep on file.
Euro Club Disclaimer
The Euro Club Membership is valid for one city for a 7 calendar day term and is non-refundable/ non- transferable. Club Membership is city specific and may not be applied to multiple cities nor does it include introductions to women from outside the specific tour city. Introductions may not be cumulatively collected. The office is available to our Euro Club members during regular working hours, not including holidays. Each office in each country close for different holidays, we advise that you check with our central office to be sure there are no local holidays during your stay. If a holiday does occur during your stay it will not count as one of your 7 days as far as introductions are concerned. We do our best to conduct all initial introductions in our office, however circumstances, normally the woman's desire, may necessitate the meeting to be held at a remote location such as a restaurant or coffee shop that would be more convenient for the woman.
Refund Policy
The Euro Club payment is completely transferable to any Group tour or Individual Club. There is a $250.00 non refundable cancellation fee.
Click Here to Submit your Euro Club Client Profile and Invitation Form
test